FEI BAG
Confident, independent, and with a hint of rebelliousness. Meet our classic yet versatile Fei bag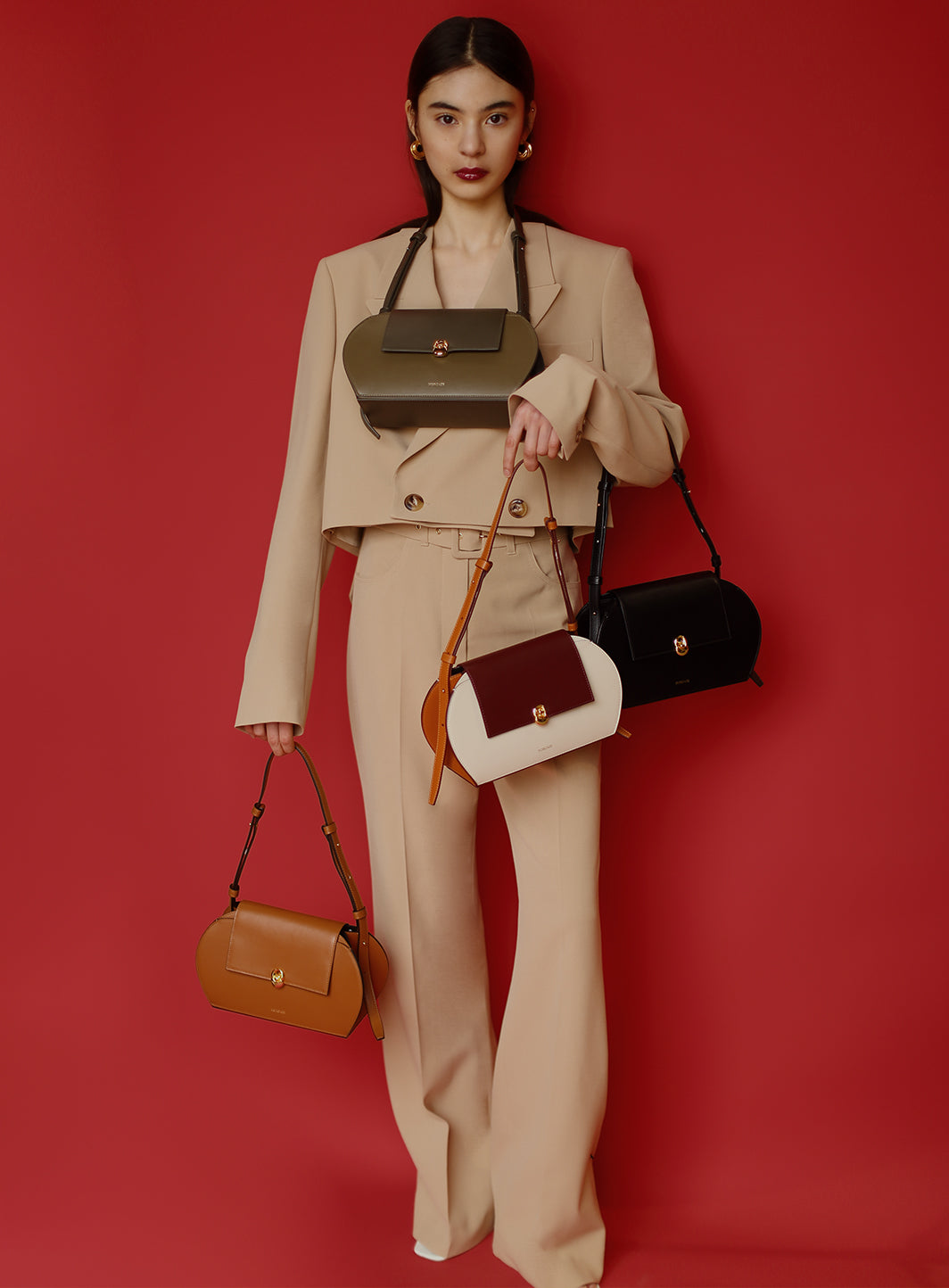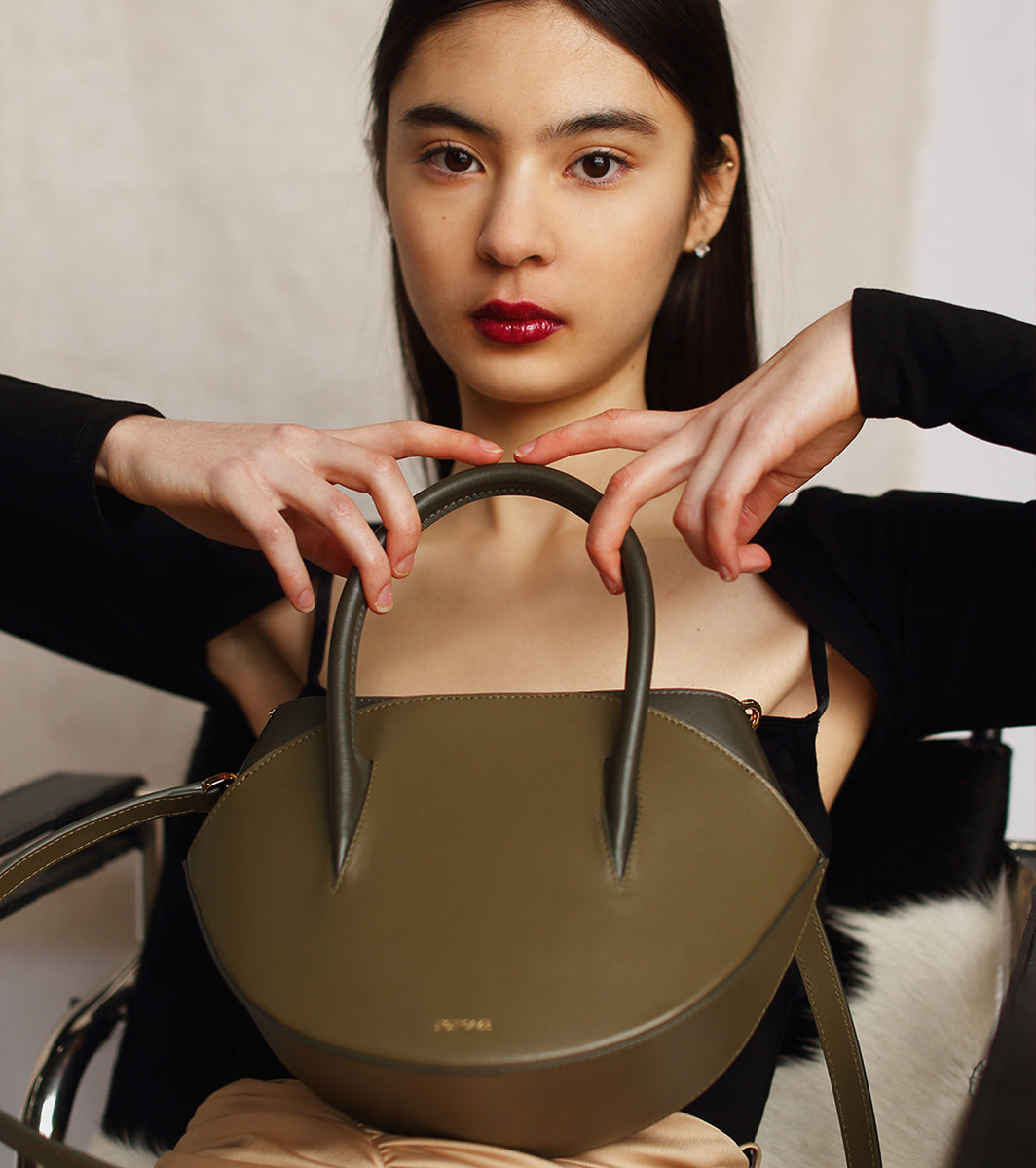 MAGGIE BAG
A cute eye-shaped silhouette paired with a delicate handle – Maggie is the perfect companion to any look.
SUNRISE BAG
Sunrise is a perfect fit for someone who needs that extra bit of room. Slip it over your arm to carry your day to night essentials in style.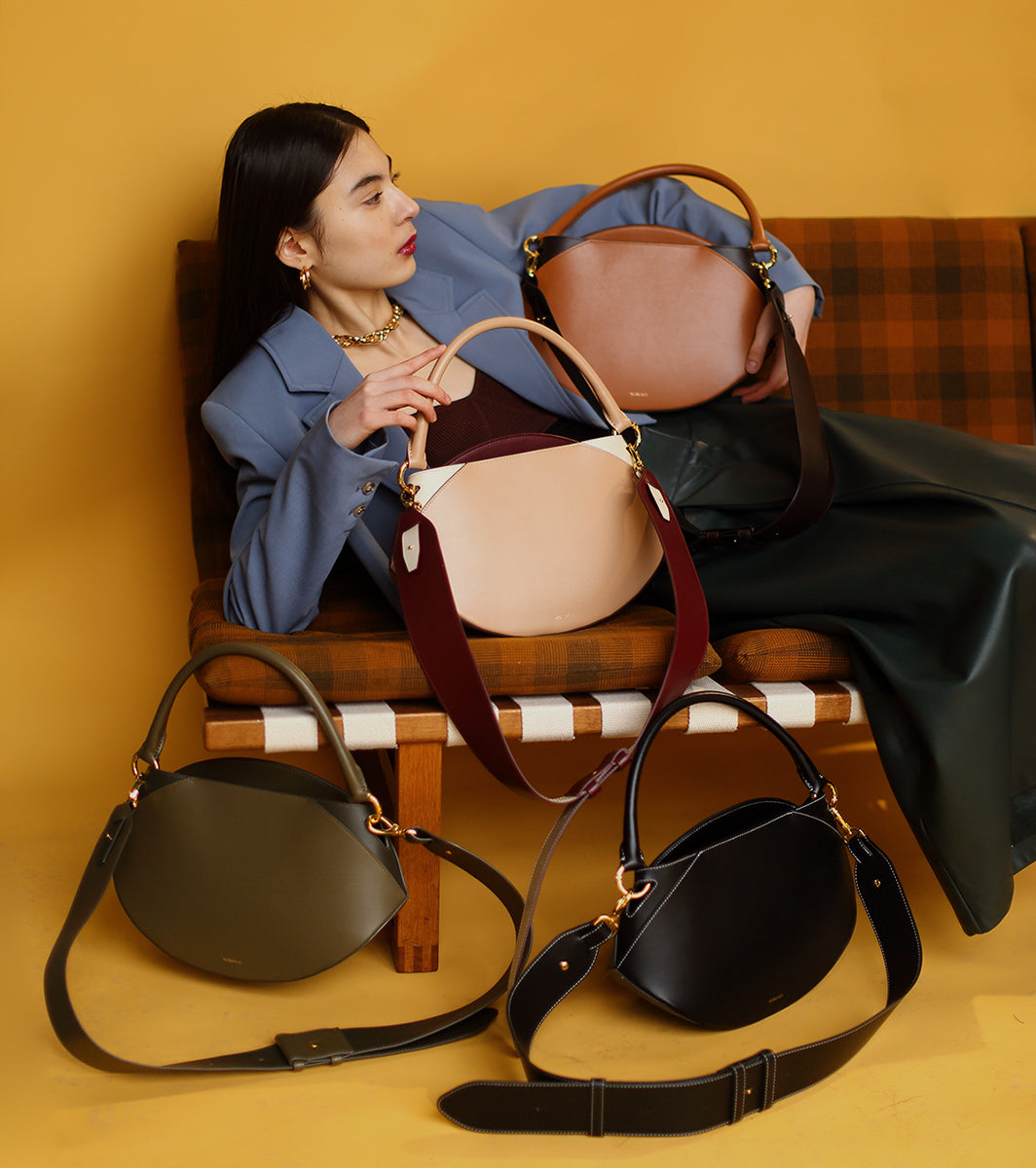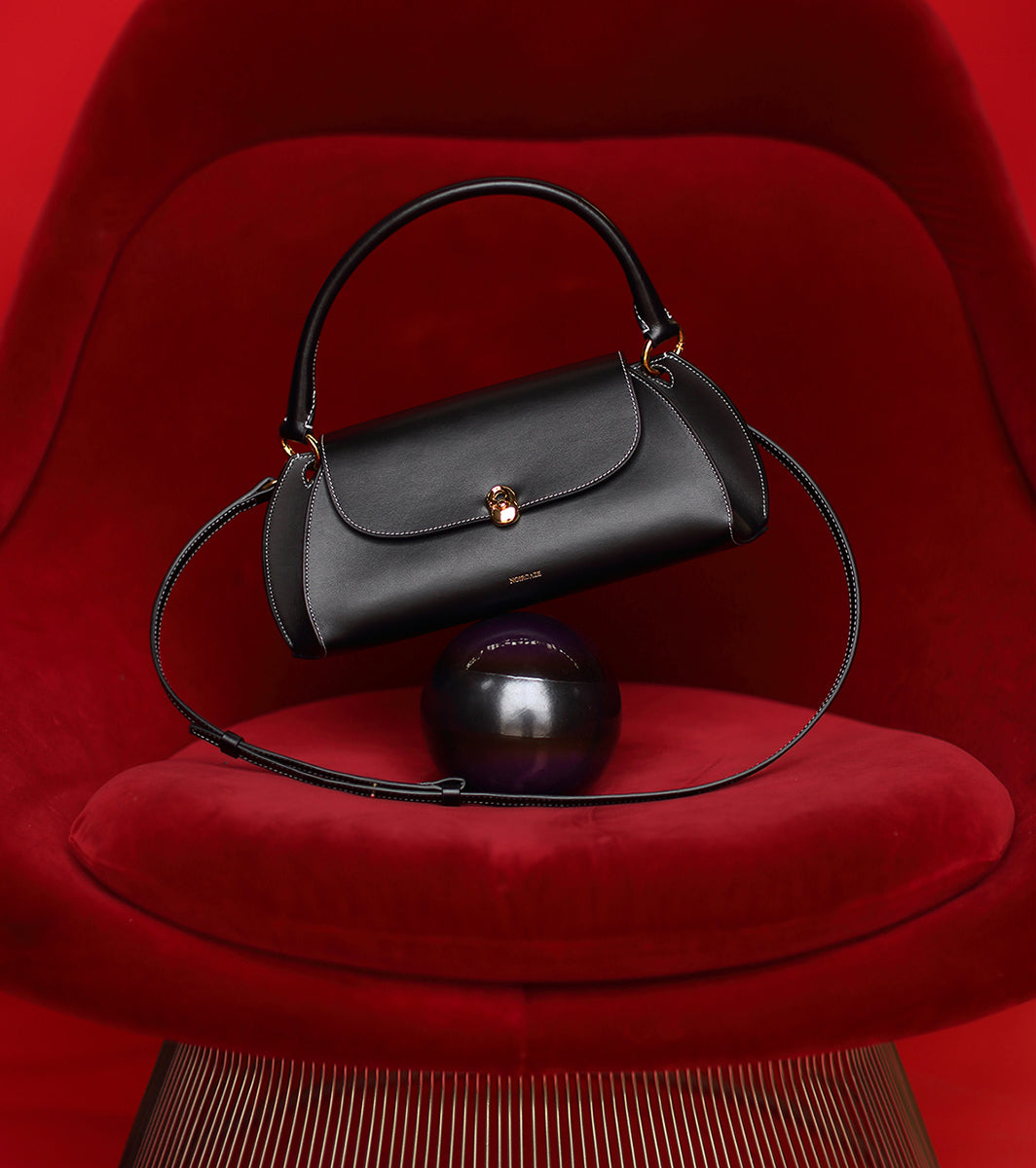 SCALLOP BAG
Scallop is a modern twist on the vintage baguette bag, where the leather is exquisitely folded into dimensional layers to redefine form and function.
BOND BAG
A sculptural silhouette paired with a striking gold-toned chain is our re-imagination of the 1960s Bond era. Bond is the perfect ensemble to go with on a night out in town.